4-star hotel in Grado
Best price guaranteed. Discounts on restaurants in the historic center. Exclusive packages bookable only from the official site
Courteous 360 degree
hospitality

!
The Hannover Hotel is a 4-star hotel in Grado with all the best amenities and a friendly staff, always available and happy to help you discover the many secrets of the Isola del Sole, one of the loveliest towns along the Adriatic coast.
Overlooking the charming fishing port, the 4-star Hotel Hannover is located in downtown Grado offering a relaxing, fun and cultural vacation.
Elegant and functional, the hotel is partnered with the beach facilities and Grado Golf Club.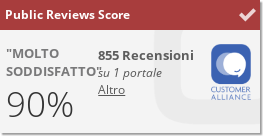 Special Offers
Special discount
Always valid
2 or more persons
Double / Triple